Davis Hawley Eyecare is conveniently located on
East Penn Drive in Enola, PA
. For patients from both the West and East Shore it is just a short drive from either the Enola or Wertzville Road exits off Interstate 81. We look forward to seeing you!
Office Hours:
Monday through Thursday 9 am - 4:30 pm
Friday 9 am - 4:00 pm
Monday and Wednesday evenings by Appointment Only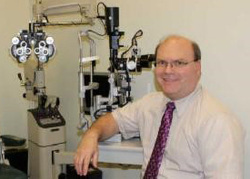 Dr. Richard T. Hawley is a native of Harrisburg, PA. He is a graduate of Cumberland Valley High School, Indiana University of Pennsylvania, and the Pennsylvania College of Optometry. He has been practicing optometry in Central PA since 1986. Dr. Hawley is a therapeutic and glaucoma certified optometrist, allowing him to use therapeutic and glaucoma medications to treat most common eye disorders.

The doctor is a veteran of 10 humanitarian eyecare mission trips to Guatemala with Volunteer Optometric Services to Humanity.

He served as a member and Secretary of the State Board of Optometry from 2007-2016, having been appointed by Governor Ed Rendell and re-appointed by Governor Tom Corbett.
---
---
Dr. Mitchell R. Davis is a Fellow of the American Academy of Optometry, and a Diplomate in Binocular Vision and Perception of the Academy. Dr. Davis started his practice of optometry in Enola in 1977.

As of 2017, Dr. Davis is retired. We wish him all the best as he enjoys his retirement!

______________________________________________________________________________________________________________________________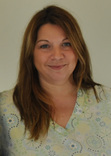 Hilary is our office assistant and insurance filing expert. She has been with the practice for over 10 years, so she has a great deal of experience in helping patients throughout their visit to our office.
---
Click here
for directions to Davis Hawley Eyecare !